User Interface Improvements Coming To Gearbox
Gearbox officially went live in March 2015. Since then we've added thousands of improvements and feature requests. We've refined Gearbox along the way, however, during that time, the overall look and feel of Gearbox and Prestart hasn't changed a great deal.
Over the last 18 months we've been designing a system-wide interface update. The goals are to improve usability, consistency and simplify workflows. Over the next 12 months we'll be implementing the new interface.
We don't want to impact your use of Gearbox during this process, so rather than a big overnight change, we'll be implementing the new interface with well considered steps to minimise any interruption to your use of Gearbox and Prestart.
Improved Icons
The first change is very subtle. The icons used throughout Gearbox have been enhanced to appear clearer and provide more context.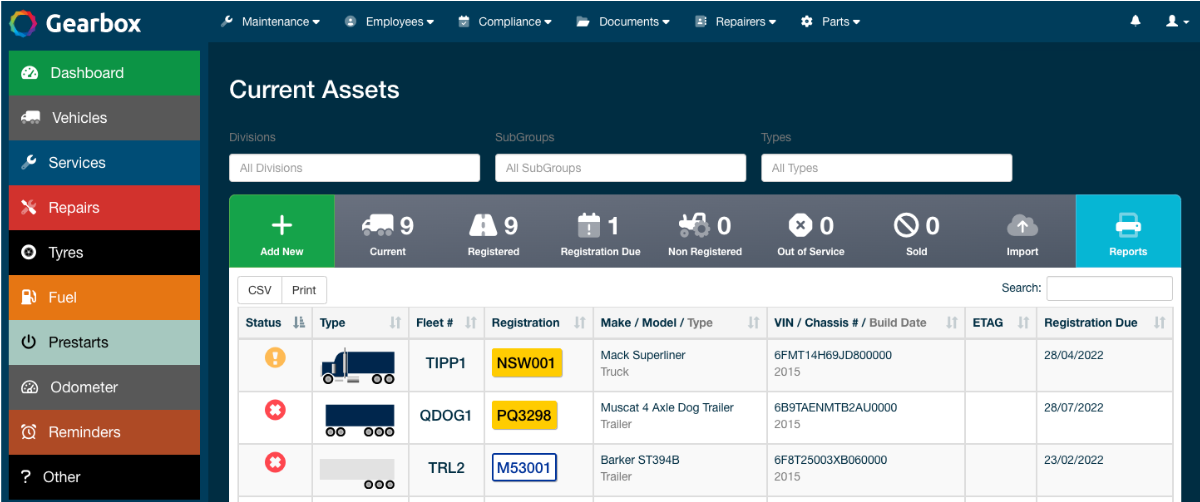 Improved Colours
After the new icons are live, we'll be updating some of the colours used throughout the system.
The dashboards have the most substantial visual changes in this step. However, the layout and functionality of the dashboards remain the same.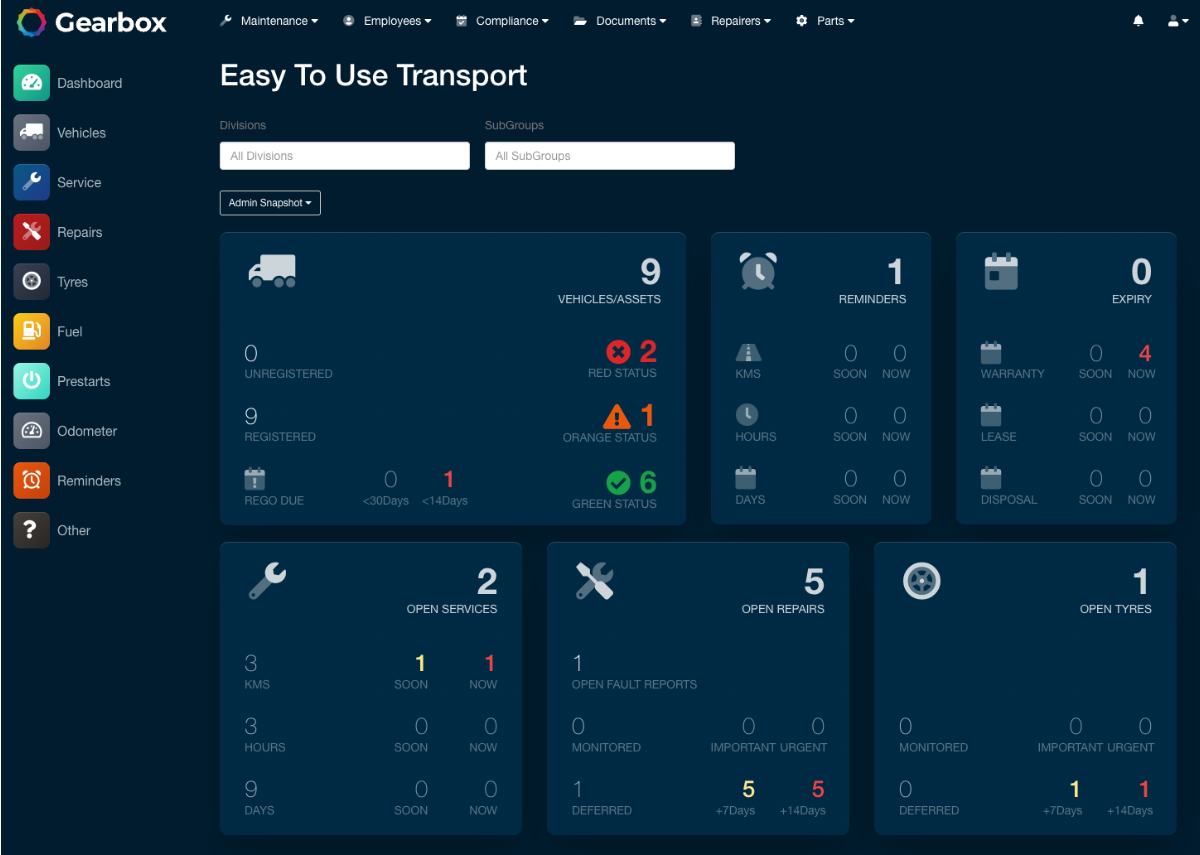 Gearbox Information Website
This change doesn't have any impact on the users of Gearbox. This is simply an update to the main product information pages for Gearbox.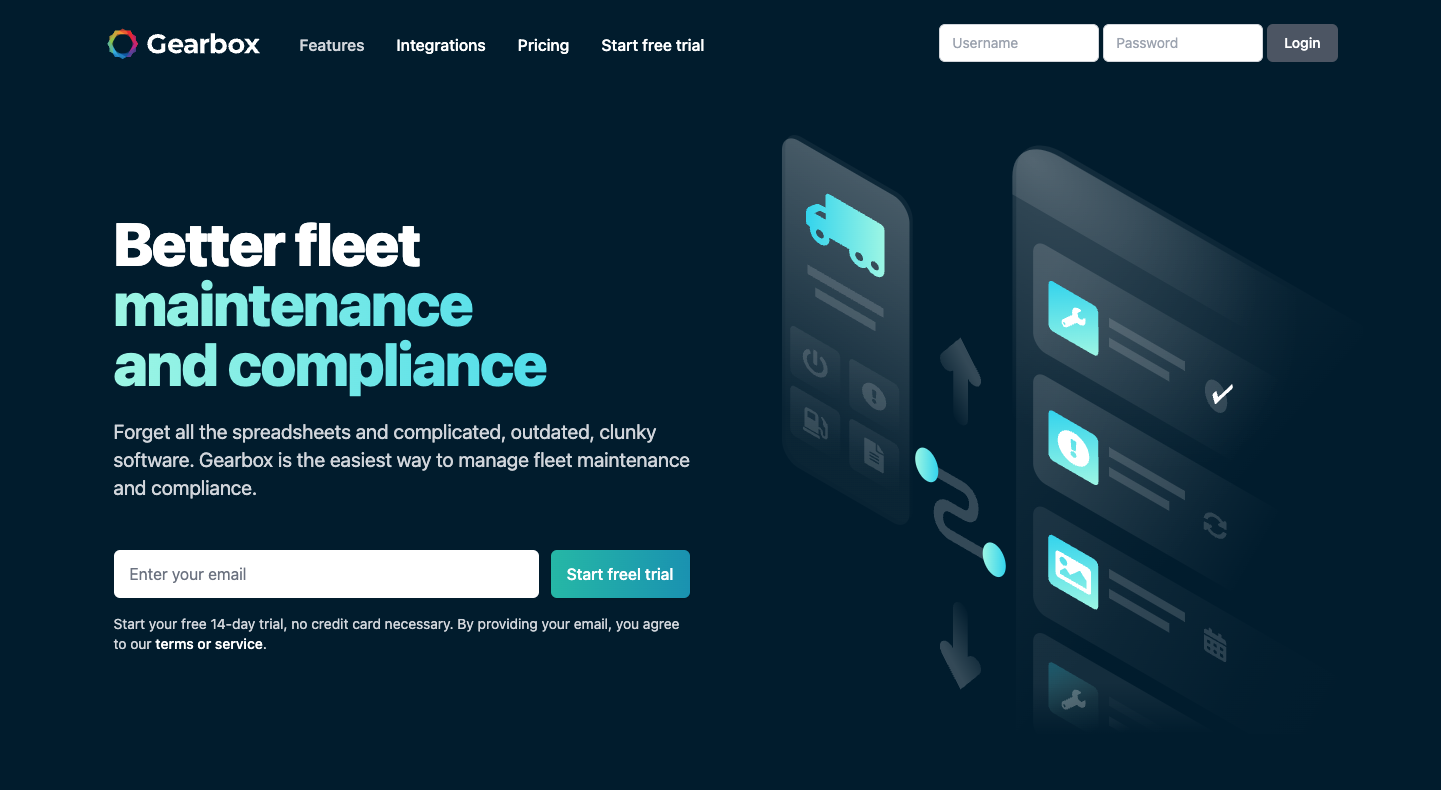 What's Next?
After we complete the above changes, we'll commence updating all of the forms within Gearbox. These updates will be applied to small sections at a time to minimise any interruption to your use of Gearbox.
We'll also be applying the same improvements and styling to Prestart, starting with the web version followed by Apple and Android.
During this time our dev team will be focused on implementing the updates alongside any necessary fixes and security requirements. This means any new feature requests are unlikely to be scheduled during this process.
​
We feel these improvements will greatly improve your daily experience of Gearbox, and as always, we are here to help.