Enhancements

1. External & Internal Mechanic permissions -
The Mechanic user type has been split up into two tiers of permissions - the External and Internal Mechanic.
The purpose behind splitting the Mechanic User Type is for organisations that outsource vehicle maintenance and do not wish to give the external Mechanic/Fitter full access to their Gearbox system.
The External Mechanic user has lower permissions compared to its counterpart the Internal Mechanic. The Internal Mechanic user is for the Mechanic/Fitters that are employed by the organisation and require higher permissions such as access to the fleet details and adding/editing details within Services, Repairs, Tyres, and Inspections.

Below is a brief summary of the permission differences between the External and Internal Mechanic user permissions.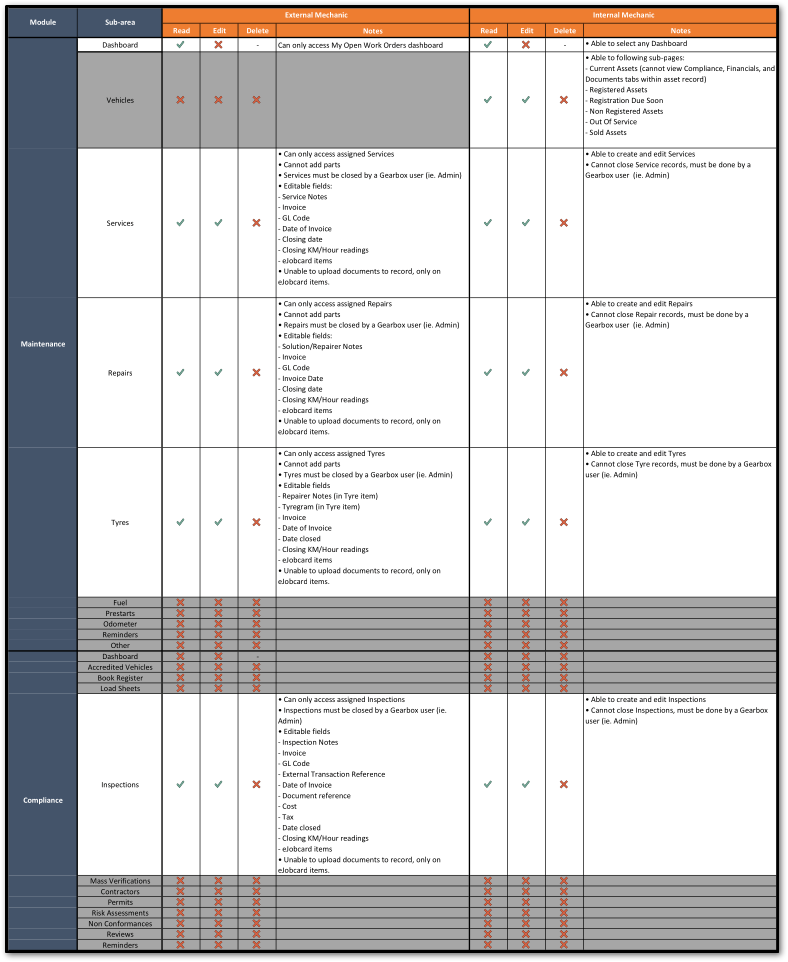 2. Navman TN360 -
The TN360 integration has been added to Gearbox that will import odometer and hour readings nightly. In order to enable TN360 integration please speak your Account Manager or Hamish Bertenshaw via email (
hamish.bertenshaw@teletracnavman.com
) for Username, Password, and TN360 token details. Users will find the Navman TN360 integration by going to
Settings>Integrations>Navman
.
Note: Minor changes still required from Navman for the TN360 integration in order to be enabled.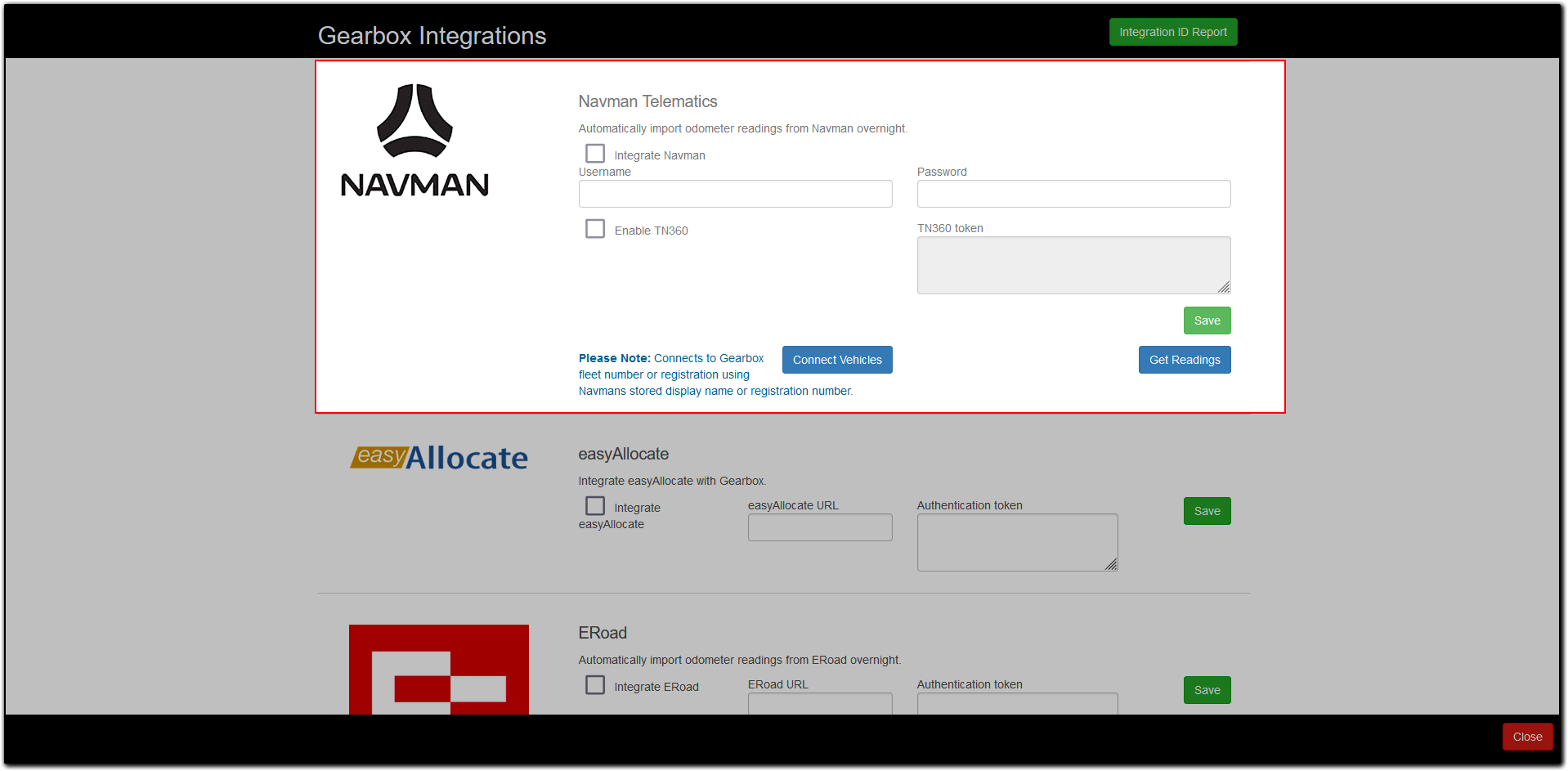 Bug

1.
Load Sheets
-
trailer information added for Prestarts bug has now been resolved. Bug caused trailer information not to be saved.